Ricerche di Pedagogia e Didattica. Journal of Theories and Research in Education is an online open access international scientific journal dedicated to study and research on education. It uses a double-blind peer review process and publishes articles in Italian and English. The Journal takes an interdisciplinary and pluri-methodological approach. It offers a place of dialogue for researchers and professionals coming from diverse theoretical and empirical backgrounds, involved in the study of educational phenomena. It is an intellectual forum of excellence for the circulation of scientific knowledge regarding education. It welcomes critical papers, research reports, historical and literary research inspired by diverse theoretical frameworks and empirical approaches. It is committed to facilitating international dialogue between researchers and professionals in education and ensuring that scientific knowledge can make a contribution to educational policies and everyday educational practices.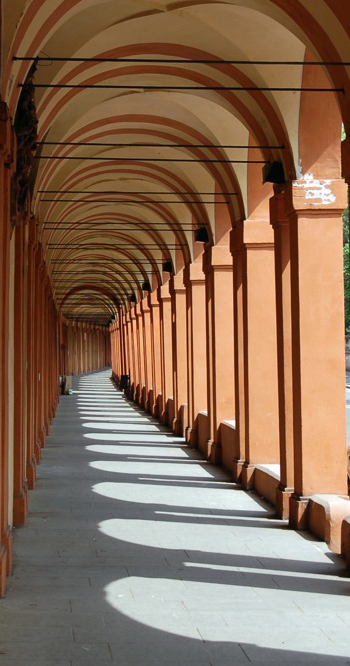 Immagine di Michele Pedrolli.
Senior Editor: Franco Frabboni, Editors-in-chief: Antonio Genovese and Luigi Guerra; Co-editor: Letizia Caronia
It has four main thematic sections:
Didactics: theories, settings and tools (Editors: Luigi Guerra and Milena Manini)
History, stories and narrative in education (Editors: Emma Beseghi and Tiziana Pironi)
Society and cultures in education (Editors: Antonio Genovese and Letizia Caronia)
Theories, models and contexts in education (Editors: Mariagrazia Contini and Maurizio Fabbri)
Proposals
The Journal also welcomes book reviews. The editors of each section will also accept submissions and proposals for special issues. The journal accepts articles and original contributions that have not been published and are not under consideration for publication elsewhere. For further details and constraints, please see the Author Guidelines.
Peer Review: all submissions will undergo double blind peer review.
Announcements
Deadlines for articles' submission

The authors must respect the following deadlines to submit an article to RPD.
Posted: 2012-06-11
More...
Vol 8, No 1 (2013)
Table of Contents
Didactics: Theories, environments, and tools
History, stories and narrative in education
Society and Cultures in Education
Theories, models and contexts in education
Book reviews
| | |
| --- | --- |
| Recensione testo: L. Corazza, L. Ferrari (a cura di), Videoculture. Tra formazio-ne, didattica, ricerca, Clueb, Bologna, 2012 | PDF (Italiano) |
| Aldo Torrebruno | 239-244 |
| | |
| --- | --- |
| Federico Zannoni (a cura di), La società della discordia. Prospettive pedagogiche per la mediazione e la gestione dei conflitti, Clueb, Bologna, 2012 | PDF (Italiano) |
| Alba Indelicato | 245-247 |
| | |
| --- | --- |
| Milva Maria Cappellini, Aldo Cecconi, Paolo Fabrizio Jacuzzi, La rosa dei Barbèra. Editori a Firenze dal risorgimento ai Co-dici di Leonardo, Giunti, Firenze, 2012 | PDF (Italiano) |
| Sandra Francini | 249-252 |
ISSN: 1970-2221
Registration at Bologna Law Court no. 7596 on 10th November, 2005
The journal is hosted and mantained by AlmaDL-ASDD